News: Microelectronics
2 November 2022
Gallium Semiconductor appoints Rohan Houlden as CEO
Singapore-based RF gallium nitride (GaN) supplier Gallium Semiconductor has appointed Rohan Houlden as chief executive officer, focused on expanding its product offering and driving revenue growth. He succeeds Kin Tan, who will continue to serve as an advisor to the company.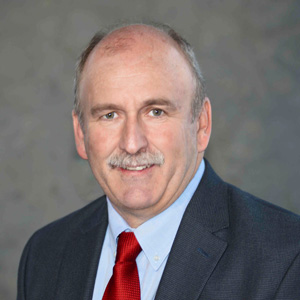 Picture: New Gallium Semiconductor CEO Rohan Houlden.
Houlden has over 30 years of industry experience, having served in leadership positions across various semiconductor companies, most recently as chief product officer at Akoustis Technologies, where he led product strategy and product development and played a pivotal role in establishing Akoustis as a high-volume supplier of RF BAW filters for WiFi Access Points, 5G infrastructure, 5G mobile, and other applications. Prior to Akoustis, Houlden served as general manager of the Connectivity business unit at Qorvo Inc.
"I am excited for this opportunity to lead Gallium Semi and build upon the foundation that Kin and the team have established," says Houlden. "Together we will forge ahead to deliver industry-leading RF GaN devices and amplifiers that enable our customers in the 5G infrastructure, aerospace & defense, and industrial, scientific & medical (ISM) markets to design high-performance systems," he adds.
"We welcome Rohan to Gallium Semi as a proven builder of successful products and businesses," comments Kin Tan. "We have high confidence that the company will continue to accelerate its position in the growing market for RF GaN semiconductors under his leadership."
Gallium Semiconductor unveils new GaN transistor product portfolio
Gallium Semiconductor opens Nijmegen R&D Center
Tags: GaN RF
Visit: www.galliumsemi.com