News: Optoelectronics
22 September 2022
BluGlass' Silicon Valley GaN laser fab now contributing to tech roadmaps
BluGlass Ltd of Silverwater, Australia – which has developed proprietary low-temperature, low-hydrogen remote-plasma chemical vapor deposition (RPCVD) technology for manufacturing devices such as laser diodes, next-generation LEDs and micro-LEDs for industrial, defence, display and scientific markets – says that its Silicon Valley production fab in Fremont, CA, USA now has several operational manufacturing processes for GaN laser diode development and is contributing to the firm's technical roadmaps.
GaN wafers shipped from BluGlass' Silverwater (NSW) facility have commenced front- and back-end processing steps in the Silicon Valley fab, complementing and accelerating its contract manufacturing development.
The fab is also being utilized for short-loop development cycles, enabling BluGlass to test iterations of the key components of laser diodes – metals, facets and bonds – without requiring a full product. These in-house short-loops can be completed many times faster than processing cycles through contract manufacturers.
BluGlass' Silicon Valley production fab has now been awarded all requisite regulatory approvals, including US Environment Protection Authority (EPA), air quality and waste management permits.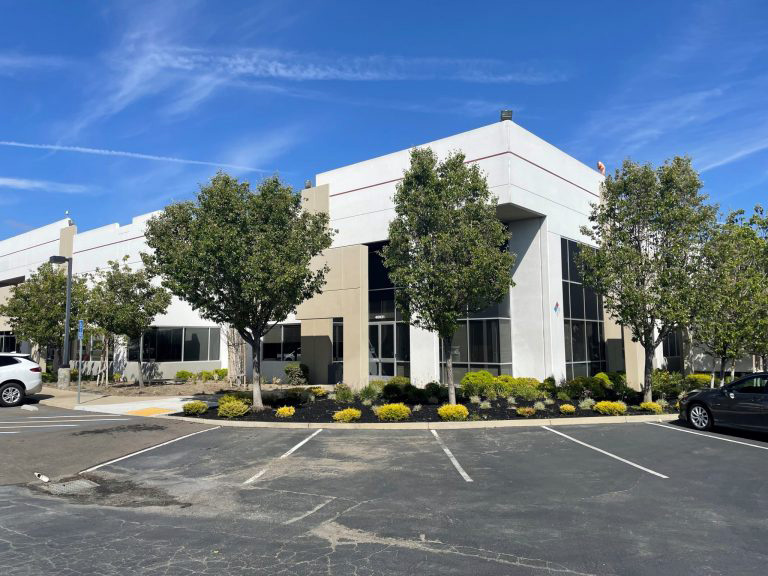 Picture: BluGlass' Silicon Valley GaN laser production fab in Fremont, CA, USA.
"Successfully bringing a semiconductor manufacturing fab online and up-to-speed in a new material class is an important milestone," says president Jim Haden. "Our captive fab is now contributing to our technical roadmaps, enabling us to speed product development while also reducing our cost base," he adds.
"By bringing core fabrication processes in-house, we reduce supply chain complexity and improve the quality and consistency of our laser diodes," continues Haden. "Each process we bring in-house is the equivalent of a specialist supplier being integrated into the business – reducing the complexity of co-ordinating efforts and problem-solving at multiple locations."
BluGlass says that it is steadily progressing towards commercial reliability with its 405nm and 420nm single- and multi-mode devices.
BluGlass ships first prototype laser diode products
BluGlass completes acquisition of Silicon Valley laser diode fab
Visit: www.bluglass.com.au