News: Microelectronics
28 February 2023
PRFI moves to larger lab and office premises
PRFI Ltd of Cambridge, UK (which designs and develops RFICs, MMICs and microwave/millimeter-wave modules) has moved to new premises at Abbey Barns in Ickleton, near Cambridge.
Housed in a converted and restored agricultural building that originally dates from the 15th century, the new PRFI facility has a larger cleanroom and more office space to allow for expansion of the business.
Specifically, the ground floor provides open-plan office space, along with a cleanroom that is double the size of the company's previous clean area. There is also additional laboratory space outside the cleanroom, as well as a meeting room and kitchen facilities. A mezzanine floor above provides a second, larger, meeting room and a staff relaxation area.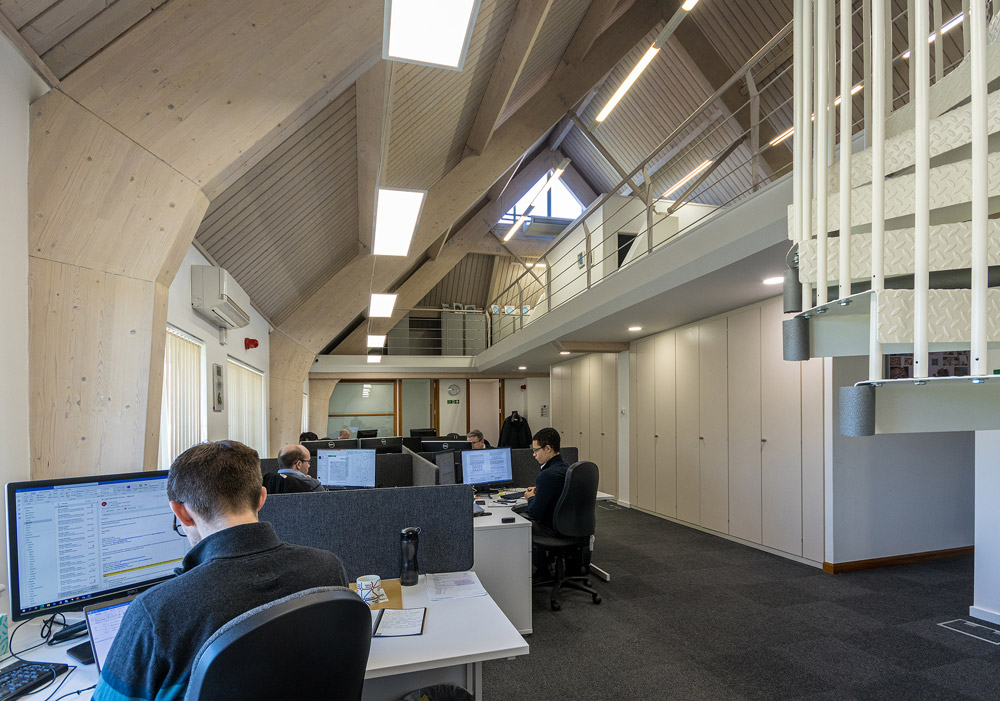 "Moving to these new premises is a significant step forward for the company, giving us a self-contained building with enough space to expand as the business grows," says CEO Liam Devlin. "The offices are also conveniently located, close to good travel links by rail as well as the M11 motorway, and with Stansted Airport only 20 miles away."
PRFI has a list of clients for its microwave and mmWave design services that includes Samsung, Sony, Analog Devices, BAE Systems and Qorvo. So far, the firm has designed over 100 custom ICs at frequencies ranging from baseband to 100GHz. In-house test facilities span both bare die (RFOW) and SMT packaged components. Designs are used in applications from test instrumentation to infrastructure equipment and very high-volume consumer wireless devices. Microwave and mmWave module development activity encompasses technologies including conventional SMT on laminate substrates, high-density interconnect (HDI), chip and wire, thin film, thick film and LTCC.
Sanan IC appoints Plextek RFI as GaAs MMIC design services partner for 5G
Tags: PRFI
Visit: www.prfi.com