News: Optoelectronics
18 January 2023
OpenLight appoints Adam Carter as CEO
OpenLight of Santa Barbara, CA, USA, the first open silicon photonics technology with integrated lasers, has appointed Dr Adam Carter as CEO. Carter has over 25 years of experience in the semiconductor industry, including roles in sales, marketing and general management in networking, optical communication system, optical component and module markets.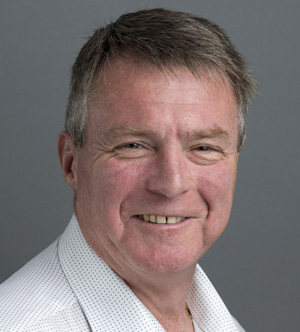 Picture: OpenLight's new CEO Adam Carter.
"The company has a unique and innovative business model and a world-class engineering team that will enable our customers with access to our intellectual property, design services and photonic integrated components to accelerate the use of PICs in a wide variety of markets and applications," says Carter. "I look forward to guiding the team through future growth as we scale our open-foundry business."
Previously, Carter was chief commercial officer at Foxconn Interconnect and Oclaro. At Oclaro, he served as a member of the senior executive team from July 2014 to December 2018, when it was acquired by Lumentum Holdings for $1.85bn. Prior to that, he was senior director & general manager of the Transceiver Module Group at Cisco from February 2007 to July 2014, where he was instrumental in the acquisition of silicon photonics start-up Lightwire, and released the first internally designed CPAK 100G transceiver family utilizing a silicon photonics optical engine.
"Since our launch last year, our proven ability to integrate lasers, amplifiers as well as passive components on a single chip has already provided our customers with scalable, high-performance, cost-effective solutions while driving operational efficiency," says OpenLight's chief operating officer Dr Thomas Mader. "As we begin a new year, we are delighted to have Dr Carter join the company and lead our efforts in driving this new era of open silicon photonics with integrated lasers and our company growth."
Carter holds a B.Sc. (Honors) in Applied Physics from the UK's Portsmouth University and received a PhD from the University of Wales, Cardiff, for his research on reactive ion etching of III-V semiconductor materials.
OpenLight says that it is currently engaged with many customers to design and deliver new levels of performance and scalability across applications, including but not limited to datacom, automotive, artificial intelligence (AI), machine learning (ML), high-performance computing (HPC), and sensing applications.
OpenLight unveils open silicon photonics platform with integrated lasers
Tags: Silicon photonics
Visit: www.openlightphotonics.com