News: Microelectronics
12 January 2023
ROHM appoints new director for its Application and Technical Solution Center in Europe
Japan-based ROHM says that, following the retirement of Günter Richard (after 32 years working for the firm), he has been succeeded as director of its European Application and Technical Solution Center (ATSC) by Aly Mashaly (as of 1 January).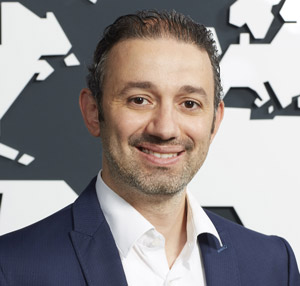 Picture: Aly Mashaly, ROHM's new director Application and Technical Solution Center in Europe.
Before joining ROHM in 2015, Mashaly gained more than 20 years of experience in the electronics industry. He has expertise in power electronics, especially in the field of automotive applications, and has worked as a development engineer and project manager in e-mobility and aerospace applications for several years.
Mashaly is also a regular speaker at conferences including PCIM, ECPE, EPE and CS International. He holds degrees from the Ain Shams University Cairo and Leibniz University Hanover, where he studied electrical engineering.
"With our highly skilled team, technical services and high-quality products we strive for excellence to be a competent partner to our customers. On top, we want to be a supplier and partner for innovative solutions to help our society to overcome some pressing challenges of our time," says Mashaly. "I would also like to express my gratitude to my predecessor Günter Richard, who has established the Application and Technical Solution Center back in 2019 and who has made the transition very easy to me," he adds.
Mashaly now reports directly to Wolfram Harnack, president of ROHM Semiconductor Europe in Willich-Münchheide, near Dusseldorf, Germany: "Based on his huge amount of proven technical experience as well as his demonstrated leadership skills and commitment towards ROHM, I'm convinced that Mr Mashaly will bring the ATSC and the technical customer service involved to the next level," says Harnack.
Tags: Rohm
Visit: www.rohm.com