News: Microelectronics
12 July 2023
ROHM acquiring Kunitomi Plant from Solar Frontier
Japan-based ROHM Semiconductor has reached a basic agreement with Tokyo-based Solar Frontier K.K. – which manufactures CIS (copper indium selenium) thin-film photovoltaic (PV) solar modules – to acquire the assets of its former Kunitomi Plant in Miyazaki, which covers 400,000m2 and has a total floor area of 230,000m2. Solar Frontier plans to continue to use part of the site and buildings as its business office (on a lease basis).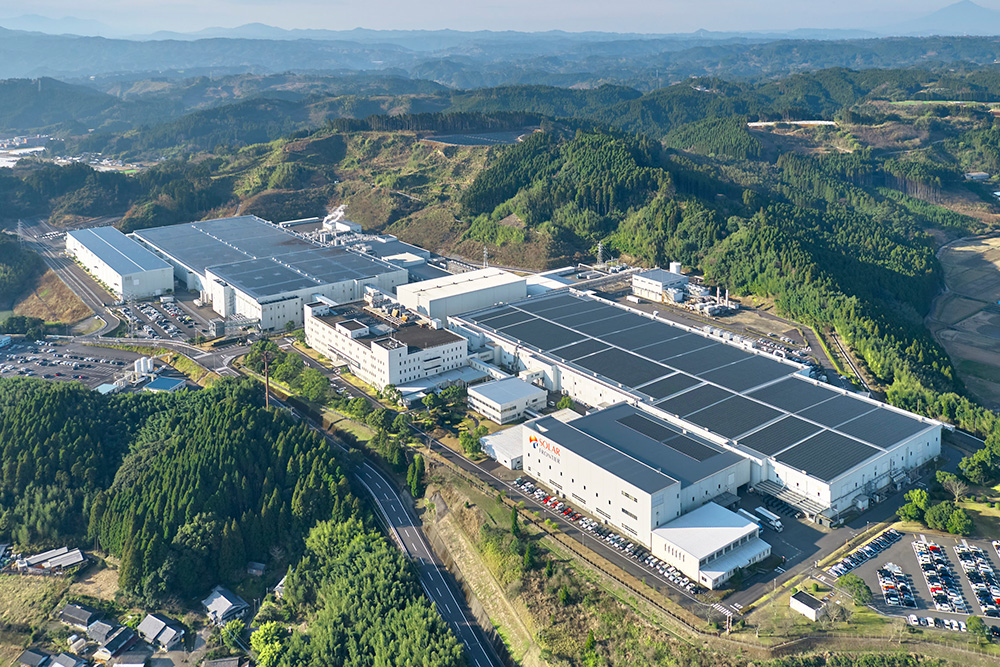 Picture: Solar Frontier's Kunitomi Plant in Miyazaki, Japan.
The acquisition is scheduled to take place in October and will belong to ROHM Group's main production bases.
"This acquisition enables a fast production expansion by utilizing existing infrastructure," notes Wolfram Harnack, president of ROHM Semiconductor Europe of Willich-Münchheide, near Dusseldorf, Germany. "This way, ROHM will continue to quickly and reliably supply its customers," he adds. ROHM is aiming to start operation at the end of 2024.
ROHM notes that the automotive and industrial equipment markets in particular are undergoing technological innovation such as electrification in order to reduce their environmental impact and achieve carbon neutrality. Demand is hence increasing especially for power and analog semiconductors.
As further expansion of the semiconductor market is expected, the ROHM Group intends to expand its production capacity continuously, particularly for silicon carbide (SiC) power devices, ensuring a stable supply to its customers.
ROHM and Vitesco form $1bn SiC power semiconductor supply partnership for 2024–2030
Tags: Rohm Power electronics
Visit: www.solar-frontier.com