News: LEDs
21 June 2023
Cree LED moves into new HQ in Research Triangle Park
Cree LED Inc of Durham, NC, USA (a company of SMART Global Holdings of Milpitas, CA) has officially moved into its new headquarters at the Park Point campus in Research Triangle Park, NC. The new location will focus on R&D and provide an environment for collaboration and innovation capabilities.
The new facility at 4001 E. Hwy. 54, Suite 2000, Durham NC 27709, offers a total footprint of 85,866ft2, with 42,000ft2 dedicated to new laboratory space. A key feature of the facility is a components pilot production line that supports a wide range of products, from video applications to high-power lighting.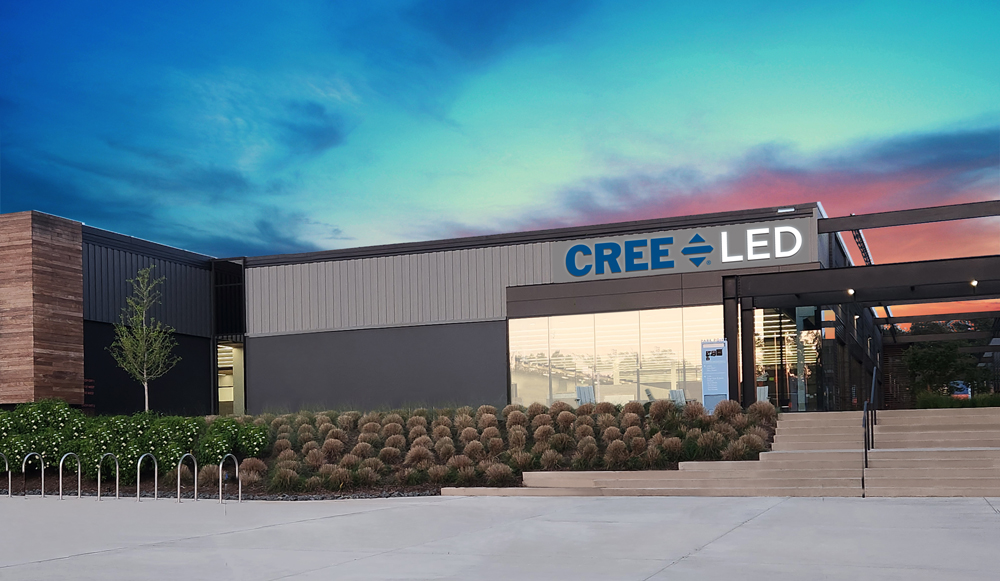 Picture: Cree LED's new HQ at the Park Point campus in Research Triangle Park, NC.

"The added space at this new location will play a critical role in the continued development of new leading LED solutions, pushing the boundaries of LED technology," says president Joe Clark.
In addition to the expanded new product development capabilities, the new facility provides a work environment for employees that includes amenities such as a fitness center, onsite café, walking trails, sports courts and recreational fields.
Cree completes sale of LED business to SMART Global Holdings
Tags: Cree
Visit: www.cree-led.com