News: Optoelectronics
14 June 2023
TRUMPF Photonic Components gains Thomas Dobbertin as new managing director
TRUMPF Photonic Components GmbH of Ulm, Germany (part of the TRUMPF Group) – which makes vertical-cavity surface-emitting lasers (VCSELs) and photodiodes for the consumer electronics, datacoms, industrial sensing, heating and automotive markets – is to have a new managing director as of 17 July. Dr Thomas Dobbertin will take over the role from Dr Berthold Schmidt, who will serve as chief technology officer (CTO) and member of the managing board for TRUMPF SE + Co KG as of 1 July.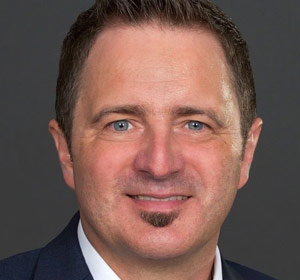 Picture: TRUMPF Photonic Components' new managing director Thomas Dobbertin.
Previously, Dobbertin, who has a PhD in Electrical Engineering, served as general manager for the optical sensor technology business units at semiconductor manufacturer ams AG in Singapore and was responsible for the laser components business at OSRAM Opto Semiconductor GmbH in Germany. Most recently, he worked for Nanofilm Technology International, a Singapore-based provider of nanotechnology solutions.
In his new role as managing director of TRUMPF Photonic Components, Dobbertin is expected to further expand the VCSEL and photonics business and the technological know-how of this TRUMPF subsidiary.
TRUMPF expanding laser production site in Ulm
Tags: TRUMPF