News
25 July 2007
Nitronex appoints director of marketing
Nitronex of Durham, NC, USA, which manufactures GaN-on-Si RF power transistors for the commercial wireless infrastructure, broadband and military markets, has appointed Ray Crampton as director of marketing.
Crampton brings more than 10 years of industry experience spanning RFIC amplifier design, technical and marketing management. "As the industry shifts to a new generation of high-efficiency, wide-bandwidth power amplifiers using GaN transistors, the addition of Mr Crampton enables us to accelerate our product definition and development activities," says Chris Rauh, VP sales & marketing. "Ray will also lead our applications team, which is a critical function in supporting our customers throughout the product life cycle."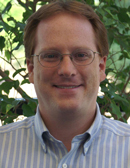 Before joining Nitronex, Crampton was strategic marketing and systems engineering manager for Texas Instruments' Linear Regulators product line. Previously, he held positions at Sirenza Microdevices including product line manager, engineering manager and senior RFIC design engineer. Crampton also served as RFIC design engineer and engineering manager at ITT GaAs TEK and senior RFIC design engineer at M/A-COM.
Crampton received his B.S.E.E. and M.S.E.E degrees from Virginia Tech.
See related items:
Nitronex appoints Palmieri as quality assurance manager
Nitronex launches its first 48V GaN-on-Si RF power transistors
Nitronex introduces 4W GaN on Si pre-driver power transistor
Nitronex adds link in the supply chain
Nitronex appoints Doru Roll as director of RF product development
Nitronex launches 100W GaN-on-Si HEMT power transistor for WiMAX
Visit: http://www.nitronex.com