News
29 June 2007
Nitronex appoints Palmieri as quality assurance manager
Maker of GaN-on-silicon RF power transistors, Nitronex has appointed Frank A. Palmieri to the position of quality manager at its Durham, NC manufacturing and R&D facility.
Before joining Nitronex, Palmieri was the quality manager at AVX, responsible for the quality of passive components, such as varistors, film caps, MOVs, and connectors. Palmieri was also the operations and quality manager of the team that launched AVX's Juarez, Mexico facility, where he oversaw the ISO 9000 certification. He has also helped other AVX facilities around the world receive their ISO 9000 certifications.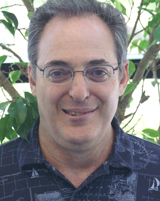 "The addition of an experienced industry veteran like Frank Palmieri underscores the transition at Nitronex from being a great engineering company to one that will also be a solid link in the supply chain. Frank adds a new perspective and ushers in a fresh outlook for Nitronex," said Bruce Cochran, VP of operations at Nitronex.
Palmieri received a BSEE from the University of Pittsburgh.
Picture: ISO 9000 specialist Frank Palmieri brings more than 25 years of quality assurance experience to Nitronex.
See related items:
Nitronex launches its first 48V GaN-on-Si RF power transistors
Nitronex introduces 4W GaN on Si pre-driver power transistor
Nitronex adds link in the supply chain
Nitronex appoints Doru Roll as director of RF product development
Nitronex launches 100W GaN-on-Si HEMT power transistor for WiMAX
Nitronex adds Anadigics' CEO Bastani to board
Nitronex moving HQ to Durham, NC as part of expansion
Visit: http://www.nitronex.com