News: Optoelectronics
13 September 2021
TRUMPF and MACOM give live demo of 200G and 400G datacom solutions at ECOC 2021
In booth 501 at the European Conference on Optical Communication (ECOC 2021) in Bordeaux, France (13-16 September), TRUMPF Photonic Components GmbH of Ulm, Germany (part of the TRUMPF Group) is presenting a live showcase of its vertical-cavity surface-emitting lasers (VCSELs) and photodiodes together with the VCSEL drivers and transimpedance amplifiers (TIAs) of MACOM Technology Solutions Inc of Lowell, MA, USA (which designs and makes semiconductors, components and subassemblies for analog RF, microwave, millimeter-wave and photonic applications).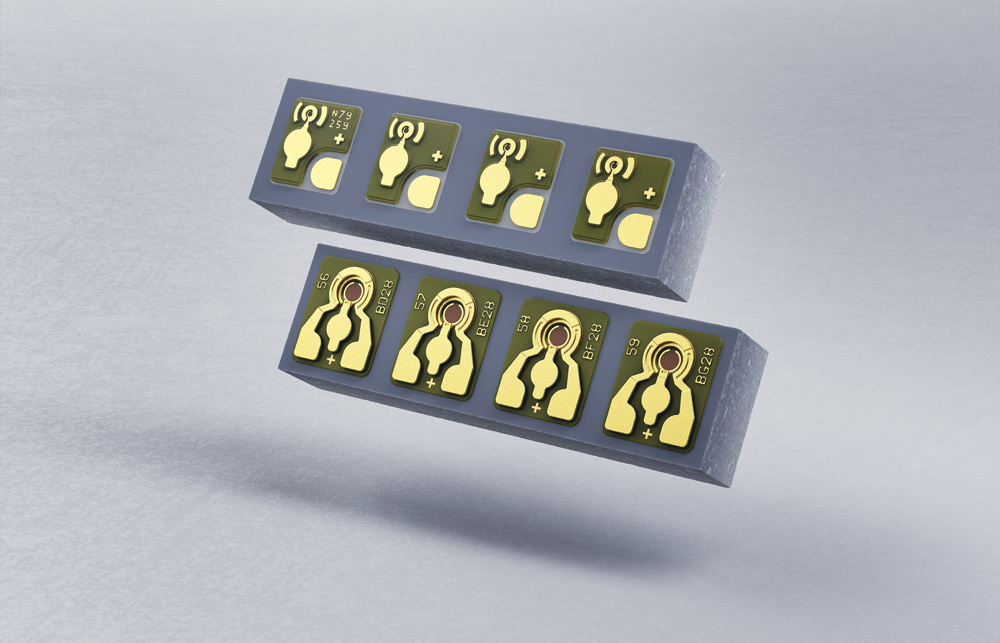 Figure 1: TRUMPF Photonic Components' 56G VCSEL and photodiode. © TRUMPF.
With the live demonstration over a 70m fiber cable, the component suppliers are providing a live experience of the interoperability of the TRUMPF 56Gbps-per-channel VCSEL and photodiode paired with a corresponding VCSEL driver and TIA for 56Gbps-per-channel applications from MACOM. The demonstrated signal integrity is shown to be better than the bit-error rate (BER) of 1E-11. As well as error-free optical data communication, the demonstration showcases proven, highly optimized optics and PMD solutions for applications in datacom, including 400Gbps QSFP-DD SR8 and QSFP-DD AOC for data centers.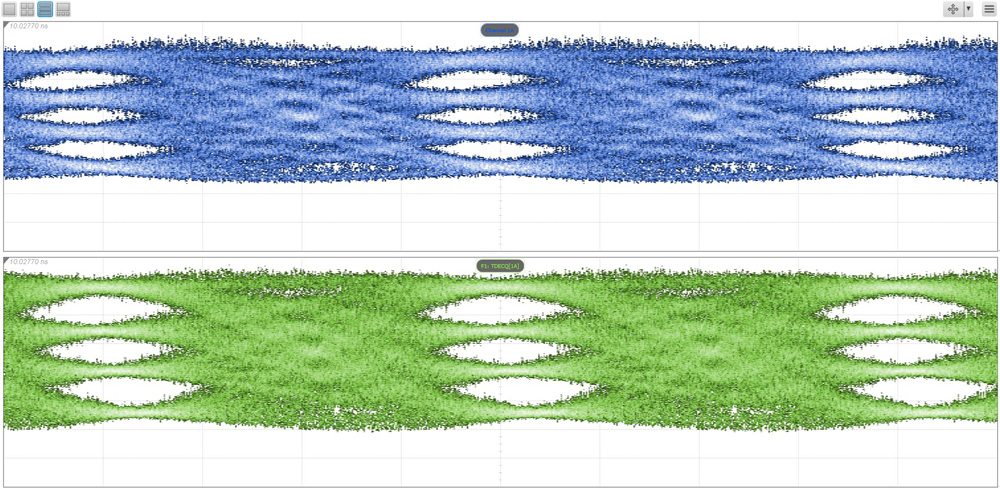 Picture: Transmitter PAM4 eye diagram. Results show that the signal integrity is better than the bit-error rate (BER) of 1E-11. © TRUMPF.
In addition to compliance with the required industry standards, enhanced reliability of TRUMPF's 56Gbps-per-channel VCSEL is provided, as they are featured with a fully passivated die and extra mechanical protection for the mesa. Better shielding of the matching photodiode is reached by a very low dark current and additional ground pad, which also provides ground-signal or signal-ground option for mounting.
"Together, we provide a proven reputable solution for optics and PMDs to our customers," says Ralph Gudde, VP of marketing & sales at TRUMPF. "With 56Gbps-per-channel solutions in place, we are now focused on delivering 112Gbps-per-channel VCSELs and photodiodes towards early 2022" he adds.
"Showcasing interoperability of VCSELs and photodiodes with MACOM's laser drivers and TIAs can deliver customers an excellent bit-error performance at 56Gbps-per-channel for 200Gbps and 400Gbps optical module applications," says Marek Tlalka, senior director, High-Performance Analog, at MACOM. "After successfully proving the high performance and interoperability of these components, we are looking forward to continuing our work towards the next-generation 112Gbps-per-channel solutions."
TRUMPF presenting new generation of datacom VCSELs and photodiodes at ECOC
TRUMPF acquiring VCSEL laser diode maker Philips Photonics
Visit: www.trumpf.com/VCSEL-solutions
Visit: www.macom.com/opto