News: Optoelectronics
3 May 2021
Nuburu co-founder Pelaprat joins BluGlass' board
BluGlass Ltd of Silverwater, Australia – which develops remote-plasma chemical vapor deposition (RPCVD) technology for the manufacture of high-performance semiconductor devices – says that laser diode executive Jean-Michel Pelaprat has joined its board as a non-executive director.
Pelaprat has over 30 years' experience establishing, commercializing and scaling laser and semiconductor businesses, including as a director & co-founder (in 2015) of US-based Nuburu Inc – a pioneer in blue gallium nitride (GaN) lasers for industrial, medical, display and 3D applications.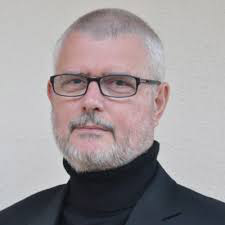 Picture: Jean-Michel Pelaprat.

"Jean-Michel joins the BluGlass board at an important time as we launch our laser diode product portfolio and commence customer acquisition," says BluGlass' chair James Walker. "Attracting someone of Jean-Michel's calibre to BluGlass is a major step-forward for the business and a recognition of the potential growth opportunities available," he adds. "Jean-Michel brings a depth of both technical and commercial knowledge in the laser diode market that will prove invaluable."
Before founding Nuburu, Pelaprat held leadership positions in high-growth photonics businesses, including president & CEO of Vytran, a fiber-optics capital equipment company supplying optical communications, fiber lasers, medical devices, sensing and aerospace applications. He led the business to growth and profitability during the 2009-2010 recession and served on the board of Vytran's parent company NKT Photonics.
Other senior roles include chair & CEO of Novalux Inc, a start-up developing red-green-blue (RGB) semiconductor laser sources for the projection display industry, and director of Nuvonyx, a pioneer in infrared high-powered semiconductor lasers. He is also the founder of A2E, a consulting and advisory firm in Silicon Valley, assisting photonics, semiconductor and deep tech businesses with strategic restructures, merger and acquisition management, and revenue transformation.
"BluGlass' unique technology approach for high-powered GaN lasers has great potential to disrupt this high-demand market, with significant untapped opportunities and very few competitors," comments Pelaprat. "After spending time with the BluGlass leadership team and understanding the technology as well as the company's future plans, I can see many parallels with my previous successful experiences with emerging technology companies," he adds. "I look forward to utilising my skills, knowledge and experience navigating the market and applications as the business launches its first commercial lasers to market and enters its production ramp-up and revenue growth phases."
Pelaprat has a degree in Physics from the University of Montpellier, France (USTL) and has undertaken Sales Management and Finance education at the Wharton School of Business and studied Strategic Marketing for the High-Tech Industry at Stanford University. He previously served as chair of the Corporate Associates committee for several years and a director of the Optical Society of America.
BluGlass presents RPCVD laser diode paper at Photonics West
BluGlass completes optical coating manufacturing step for 405nm lasers
BluGlass demos working 405, 420 and 450nm laser designs
BluGlass commissions US laser diode test facility
Visit: www.bluglass.com.au