News: Microelectronics
20 February 2023
Microchip investing $880m to expand SiC and silicon capacity in Colorado Springs
Microchip Technology Inc of Chandler, AZ, USA plans to invest $880m to expand its silicon carbide (SiC) and silicon (Si) production capacity at its manufacturing facility in Colorado Springs, CO, USA over the next several years.
One significant phase of the expansion is to develop and upgrade its 50-acre, 580,000ft2 Colorado Springs campus for increased SiC manufacturing for use in automotive/E-mobility, grid infrastructure, green energy, and aerospace & defense applications.
Working in conjunction with the Colorado Springs Chamber & Economic Development Corporation, the City of Colorado Springs and El Paso County also announced that Microchip was approved for state and local incentives of about $47m for the expansion.
"We estimate this will grow our local economy by approximately $1.4bn over the next 10 years and create roughly 400 new high-paying jobs for those living in the Pikes Peak Region," commented Colorado Springs Mayor John Suthers. "Ramping up the production of semiconductors is critical to satisfying growing demand across many industries," he added.
"Last year, I helped pass the CHIPS and Science Act to reinvigorate America's semiconductor industry and bring manufacturing jobs back to America," noted US Senator for Colorado Michael Bennet. "In Colorado, we're already seeing the benefits as companies prepare for historic investments from the law. Microchip's planned expansion in Colorado Springs will not only strengthen our national security, but also expand opportunity with another 400 good-paying jobs."
"As concerns mount over foreign dominance of this critical industry, it is increasingly important that the US achieve domestic production of microchips," believes Doug Lamborn, US Congressman for Colorado's 5th Congressional District.
"Microchip Colorado Springs has a long history of partnering with the city and state," comments Microchip's president & CEO Ganesh Moorthy. "The CHIPS and Science Act is already making a positive impact on our business through the Investment Tax Credit and we are seeking capacity expansion grants for several of our semiconductor factories, including our Colorado Springs factory."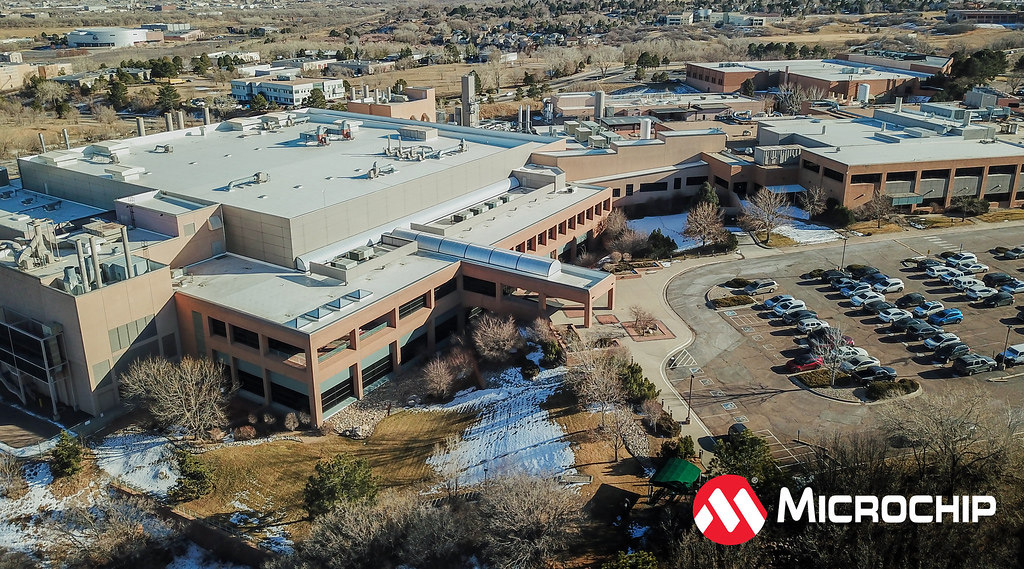 The Colorado Springs campus currently employs more than 850 people and produces products from 6-inch wafers. The manufacturing technology to be installed will run on 8-inch wafers. The additional 400 jobs at the facility will range from production specialists to technical roles in equipment procurement and management, process control and test engineering.
"With over two-decades of investment in silicon carbide, Microchip's portfolio is designed to provide our customers with innovative power solutions," says Rich Simoncic, senior VP of Microchip's Analog businesses. "This campus is an integral part of producing our SiC technology to assure our customers with supply certainty as they transition to SiC solutions," he adds.
"Microchip's expansion in Colorado Springs and El Paso County puts our region on the map for investment from the CHIPS and Science Act," comments Colorado Springs Chamber & Economic Development Corporation's president & CEO Johnna Reeder Kleymeyer. "We are proud to lead Microchip's expansion project and support the re-shoring of these important manufacturing jobs to the Pikes Peak region."
Microchip unveils 3.3kV silicon carbide MOSFETs and Schottky barrier diodes
Microchip launches automotive-qualified 700 and 1200V SiC Schottkys
Microchip expands SiC family of 700, 1200 and 1700V SBD-based power modules
Tags: Microsemi
Visit: www.microchip.com